1 tag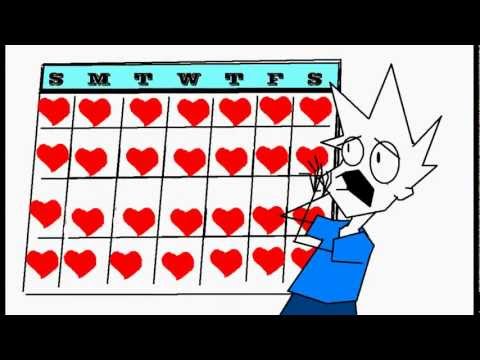 2 tags
Mistakes
I screwed up…I screwed up…man, I screwed up. I hate it when a last minute decision to visit McDonalds leads to a situation where I become ill-prepared at the counter. Normally, when there's a line in front of me, the waiting gives me enough time to think. But when it's empty and the cashier yells out "is anyone waiting?" I feel socially obligated to step up to the counter at a severe...
1 tag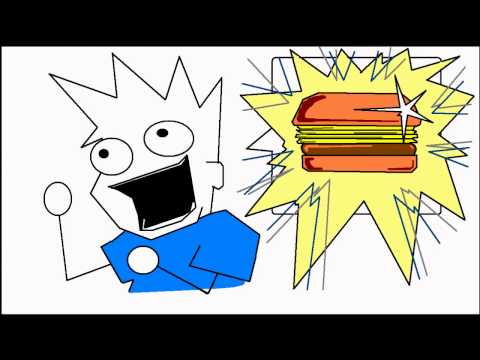 5 tags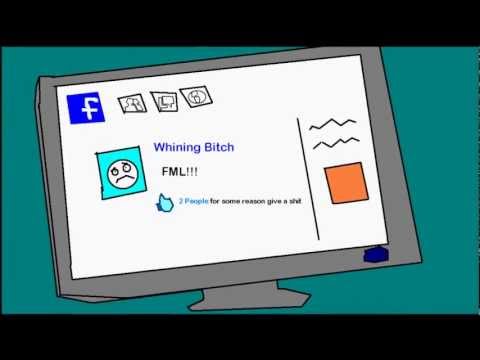 9 tags
New Guitar Covers
Here are 2 guitar covers I did that I really enjoyed playing - Rihanna's 'We Found Love' and John Mayer's 'Slow Dancing in a Burning Room'. Hope you enjoy listening to it as much as I have playing it :) "It's my failures to sound like my heroes that's allowed me to sound like myself"
4 tags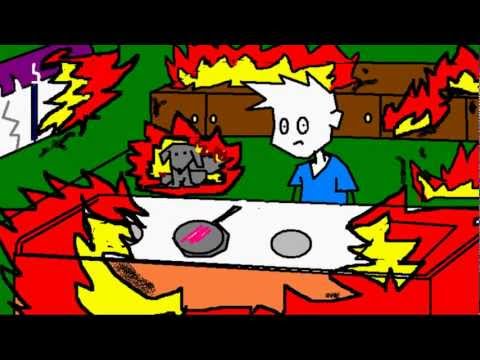 5 tags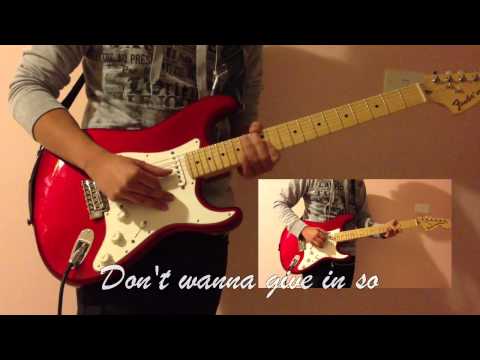 9 tags
How to know if something is going well/badly
You should always be wary of warning signs, no matter which situation you are in. These signs can either indicate things are going along pretty smoothly, or heading towards a catastrophic end. But you may be asking "How will I know what signs to look for? HOW!?" Well you're in luck! Here are some instructional tips on various situations and how to know if something is going well...
8 tags
5 tags
5 tags
The King
The valleys woke to the first winds of Spring. The maples and the oaks sprouted their yearly children of leaves while the flower fields erupted in shades of violet, maroon and green. The grey of winter finally passed, making way for the warmth of growth. Off in the distance, over the rolling hills, a tiny Starling appeared. Floating on the breeze with outstretched wings, she flew her way...
2 tags
Plans
Plans…why don't they seem to ever go the way they're suppose to. I mean, were you planning to read a blog right now? If you answered yes then…wow, good on you. Your plan was successful - go have a banana. If not, keep reading on anyway! My ramblings should get better. At least that's the plan anyway. It's quite difficult being the organiser of an event. Though it may not seem so at...
3 tags
One of those days
It's gonna be one of those days. As soon as you wake to your alarm screaming at you, you know. You can feel it deep down in the pit of your stomach. There's no rational reason for it, but you just know. Oh god… you know…Today is gonna be a shit day. You try to delay the suffering by blindly punching the snooze button. The room quiets as your eyes fall back asleep for...
2 tags
Love
That feeling, how are we suppose to describe it? How do you know it's there? Some say it's the feeling you get when you find someone that you can't live a day without. Others would find that scenario overly suffocating, instead saying it's the moments when they're not there, when you miss them like crazy, that defines it. Some think it's a feeling that...
5 tags
The Illusionist and the Beggar
ACT I   A town, there was, at the turn of the industrial revolution. Often, there would be smog in the heavens, suffocating the very air it breathed. Today, however, marked the end of the autumn skies. Dark fogs parted and made way for the winds, bringing in soft, white snow which danced throughout the streets. The coming miracle of winter wasn't the only magic liberating this lonesome town...
4 tags
5 tags
That Was Embarassing
Man, embarrassing moments in public. When will they ever end? What do you do when you're in one? How do you avoid it? When will you answer my questions!?? You know the moments I'm talking about. Like losing your balance in public because you tripped over a non-existent pebble. You slip your front foot and you start to topple like a cut-down tree before you regain your equilibrium by...
3 tags
4 tags
Deadline
This is my process when dealing with assignments. First, I write down on my calendar the date it is due. This also involves mentally planning 2 weeks in advance which section I'm going to complete on different days, leaving me with enough time left to review and correct my work 3 times, and in 4 different languages. I then proceed to completely forget all about this assignment for the...
FML
 Urban Dictionary Definitions: 1) Acronym. Stands for "Fuck My Life". Used liberally in posts on social networking sites, instant messages, and text messages. Generally used as shorthand for "nothing is going right in my life" or "my life sucks" 2) An acronym for 'fix my leg'...
What the Hell's Goin' On?
I find myself in many conversations where I have no clue what's goin' on. My facial expression says "I am very interested and invested in what you are currently saying", whereas my mind says "Whhaaa?? Watchu talkin' bout Willis?" Yes, my jokes are very retro. Such topical conversations include cars. My friends are into cars. I am not. They like to go into...
* Why so Rainy?
While I was waking into the shops, it was sunny, with only traces of clouds looming in the distance. When I got out with my trolley full of groceries, it started to intensely rain down on me and my shopping. The walk to my car was not very pleasant. Too much hydration for my liking. Someone needs to invent a trolley with retractable umbrellas, or at least waterproof sandwiches.
* Who are you?
There has been an insurgence of Facebook quizzes that accurately determine what kind of person you are. And by 'accurate', I mean it tells you your closest equivalent in various (and questionably scientific) topics. People are flooding the news feed with their results of what type of Vampire/Superhero/Greek God/Pokemon/Vacuum Cleaner are you? It's gotten out of hand. Seriously...
* Lip Balm
I have learnt a very valuable lesson. Do not put your mini glue stick next to your lip balm, not unless you want your lips to be all sticky and your documents all glossy.
* Nostalgia
If you know me, or have been following my blog for some time, then you would know that I am a huge John Mayer fan. This post isn't about his music, but of this video clip he posted up on youtube. It's a small side reel of his trip to Japan. I just love the atmospheric tone that this clip conveys. I had also gone on a trip to Japan almost 2 years ago. And watching the above clip...
Sarcasm
I, like many of the disheartened and soul-drained youth, have mastered the art of sarcasm. Sarcasm is said to be the lowest form of wit. Now that can't be true, because I use sarcasm all the time and that would imply tha…oh wait a minute…FUUUUU-! People think I'm sarcastic all the time, but it's not that. I just seem to have a really monotone voice, making it really...
Social Interactions
Me: Oh, Hiiiiiiii! How are you?? Person: …do I know you? Me: …no…you just looked really friendly =( Person: *stab in the face* Greeting people can be awkward when you've only met the person (briefly) once before. You might've seen them at some social gathering where they were the friend of a friend of someone's long lost cousin's pet. So you know of them,...
* Saw 3D
Just went to watch Saw 3D. What I saw in Saw was really….such an eye sore. I saw people getting sawed, which sure made my adrenaline soar, as what I saw in Saw sure made me sore in places where the people were getting sawed. I sure wish I never saw what I saw in Saw. What I saw in Saw was, for sure, one of the worst thing I've ever saw, but sure not as bad as when I saw Jersey Shore. I...
SixBillionSecrets
If you ever heard of it, there's this site where people post up stories of themselves. It's called sixbillionsecrets. It's where people go, usually anonymously, to post up some of their secrets. Most of these secrets are quite full on, showing how people feel of what they're going through. When I first found this site, I was so compelled to read through every single secret...
Imagination on Fire
This post is dedicated to a good friend of mine who had her birthday last Saturday. She's a really talented drawer. Actually one of the most realistic sketchers I've ever seen and she easily puts anything I draw to shame. But she's recently been too busy with uni and hasn't drawn in over a year, and I thought that that was such a waste that she would let her talent slip...
* Train Ticket, Part 2
Carrying on from my previous post. I had forgotten to withdraw from my debit card the day before, which had caused me to be in the current predicament (I figured I would type a smart word that I would never say in real life) I had found myself in. So after wasting time watching the train's doors open and close for what seemed like enough time for me to make enough sandwiches for a small...
* Train Ticket, Part 1
I was on my normal Wednesday routine where I catch the 11 o'clock train to my uni. Normally I arrive there 15 minutes before the train comes, as I usually have to walk about 3 to 4 streets down from the closest parking spot I can find, then over a pedestrian bridge onto the platform, and if I miss this train, I would have to wait another half an hour for the next. But on this particular...
How it Feels to be Free
* Why so Poor?
Why does money disappear quicker than we get them? It's like we have this false sense of security, coupled with youthful ignorance, when we find ourselves having a constant stream of income. So we always, naively, buy more than we're getting paid. The more we earn, the more we spend, the poorer we get. Me: How much is this Mars bar? Cashier: 6 dollars Me: WHAT!? THAT'S A RIPOFF!...
Going up?
If someone told you to get inside a huge box, wait patiently while they close its lids, shuffle it around, re-open it, and it'll get you closer to where you need to be, would you do it? Well if you said no, think about it the next time you board an elevator. And if you said yes, you obviously weren't paying much attention in primary school when they were teaching you the safety of...
I want...
Just came back from cousin's wedding not that long ago. It might have had something to do with the candle lit backdrops and the amount of booze that I consumed, but seeing two people get lost in each other's teary gaze as if they were the only two people in the room, knowing that they had found the person of their dreams. I know I'm sounding super corny, but it sure...
* Why you speaking this way for?
Why is it when we (well at least the majority of us) speak to ethnic, mostly older, people, we don't say sentences correctly. As soon as we hear them talk in a funny accent with grammatically incorrect sentences, we start to talk back to them in broken english as well. We leave out adjectives, verbs and generally any conjoining words, as though making the sentences as short as possible...
Perspective
What do you see when you look at the above picture? You're probably just thinking "what the hell? It's just some blob on the page." Or maybe I'm just too lazy to draw something to accompany this post. Just keep guessing. I'll tell you the answer at the end. It's very awkward/weird when I see someone from an obscured angle, at say a train station, that I...
* Why Chilli?
Why do people enjoy eating chilli? I mean, I know people have different tastes when it comes to different foods, but I don't understand people who enjoy chilli. It's like a burning sensation that unrelentingly hooks onto your tongue without letting go. The persistent pain is comparable to getting hit in the nuts. There's an initial shock followed by a constant pain that seems to...
Don't Discriminate, Appreciate
I'm starting to distinguish the difference between appreciating someone's ability and talents as opposed to admiring it. So that's what this post is gonna be all about. And before I carry on, I have to mention that the title of this post was taken from my friend David when he did his speech for history back in year 9. Not only was it funny, but it also rhymed. So there you go, my...
Starling St
"7:00, got 30 minutes to go" I mumble as my gaze diverts from the dashboard clock back onto the road. I pull up to the first intersection and squint through the glare of the headlights to read the nearest street sign.      "Starling St…never heard of it. Good start" I mumble to myself again.      Not that long to get to my destination. Well no point just sitting...
Directions
Ok, I have to admit to everyone reading this right now. I am directionally impaired. If I ever say I know the way to a place, I'm lying. I'm just guessing. And if I somehow do arrive at my destination, it is all due to dumb luck and google maps. If I'm ever lost driving, screw it, I'll just buy the nearest house. Well I was lost, but now I live here. I have severely...
The Kind of Funny
Trying to think up of something funny to write about is hard. Have you seen the news lately? Nothing funny about it. All deaths and disasters happening around the world. And also a crazy barking dog man. So instead of picking a topic and trying to be funny about it, let's talk about the topic of "funny" itself. And by "talk", I mean I'll do all the writing and...
KeepOnListening
I've had this blog now for over a year now and I've been asked a couple of times "Hey Trung, you should write a post sometime about your personal life". My response has always been "I would, but I want people to actually READ my blog though". This one post will be my first (and maybe only?) exception. No wait! Don't run off just yet. Crap, you're...
Train Ride
"Doors closing. Please stand clear" Shit shit shit. Gotta run down these stairs. Damnit old lady, get out of the way! Stop being so old and slow! Should i push her down? If I don't I'm gonna be late for uni, but that would be a horrible thing for me to do. I would be charged for assault on an old lady, but if i get on the train noone would be able to find me…ahh crap,...
Retro Update
I recently dug up this really old blog post I wrote back in the old days of bebo, back in 2007, when I was in year 12… well anyway, it's been lost for a while so i thought i'd post it up again. This is a much longer blog post than usual as it's essentially 3 blog posts in 1. Let's reminisce shall we? And try not to fall asleep halfway....
KeepOnDrawing
I've recently got back into drawing again. Here's the second batch of things i've drawn over the weeks. I've kinda been on and off with my drawings, but now I've done all I can with them. Click on them to enlarge. Enjoy, hopefully =) Her Staring Out Behind the Smile She I Will Fight When We Were Young Be My Valentine
Understanding
Ever since uni started, i have, for the first time in my life, looked at an exam paper and thought to myself "wtf are these words and squiggly symbols doing on the page??? ". Yep, a blog about understanding. Pretty simple to understand. Writing about understanding the actual 'understanding' of things which you gotta understand in order to understand. Do you understand what...
Creative Flair
New Post. This time, it's not a post about funny observations, or story writing. Felt like i've lost touch with my artsy side over the years and thought i'd have a go at it again after so long. I think you can click on them to see the expanded view. Hope you like =). Swings Gabriel and Isaac Reach
The Illusionist and The Beggar
ACT I A town, there was, at the turn of the industrial revolution. Often, there would be smog in the heavens, suffocating the very air it breathed. Today, however, marked the end of the autumn skies. Dark fogs parted and made way for the winds, bringing in soft, white snow which danced throughout the streets. The miracle of winter wasn't the only magic liberating the lonesome town from...